So, in less than 2 weeks, we sold our house
Thank you so much to
Rhea Dichter
, the most amazing real Estate agent!!If you are looking to
Sell or buy, you need Rhea. She goes above and beyond for her clients, answers all questions(even the ones you ask over and over lol)is COVID safe
With visits and just an all around wonder person. Thanks Rhea for all you have done to make this happen!! Chuck and I are excited to start this new chapter together!
Cheryl Libman with Chuck Hendrickson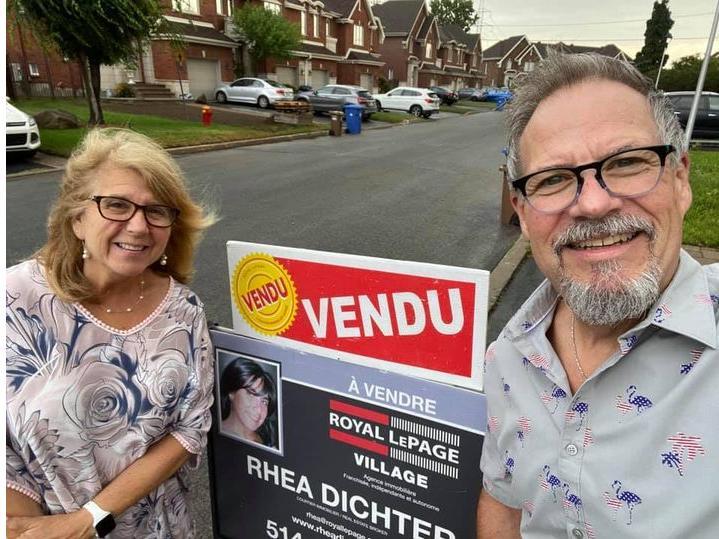 " Rhea recently sold my house with incredible expertise, warmth, honesty and compassion. 
She patiently guided me through every step and made sure that I got an amazing deal.
5 stars are not enough! "

-  Helaine Bessner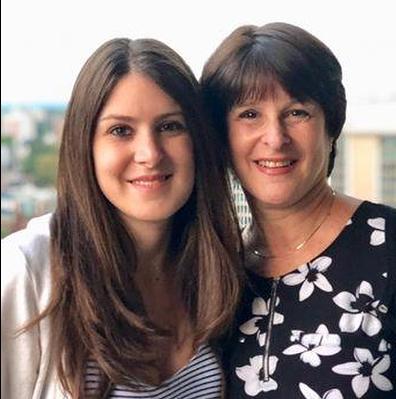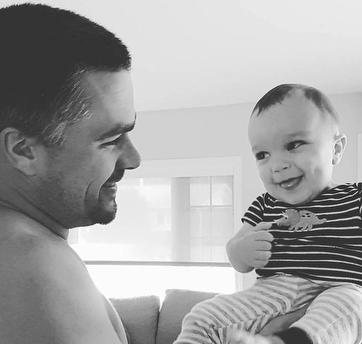 " hello rhea
thank you so mutch for your services. my wife and i are really happy with your good work.
not only you sold are house really fast but most of all you made sure that we where protected and safe from all angle during this transaction.
i will recommand you from know on and use your services again.
sorry about my poor writing... 
english is not my first language... "

- Bert
Rhea helped us with the sale of our mother's condo. Notwithstanding we were in another city, her results were well above expectations. Despite some speed bumps that were out of everyone's control, she helped us navigate through the entire process and was by our side every step of the way. Her support and expertise prior to listing, during the selling process and right through closing were great. Thank you so much!
Dean Michaels
I don't even have the words to express my gratitude to Rhea. Rhea guided me through the process of selling my first home and then helped me purchase my dream condo. 
From the beginning, Rhea's professionalism, knowledge and experience was obvious. As a nervous first time seller, I was so relieved to have Rhea by my side. She took care of everything from A-Z and she was always so quick to respond, answering all of my questions (even the ones I didn't know I had!). 
Having been on both sides of the negotiating table with Rhea, I confidently and strongly recommend choosing Rhea to help you buy or sell your home, you'll be happy you did!
Ps. Thank you again for being the best, most perfect agent and friend through this process. You'll never know how much I appreciate you. 
Stephanie Blanchfield
Rheas kindness, dedication & professionalism made working with her an absolute pleasure. Her willingness to go above and beyond was much appreciated and her attention to detail made the experience of selling my mothers home a lot less stressful. I highly recommend her for your real estate needs.
Charles Reitelman
Rhea was amazing. 
Her hard work and perseverance really meant a lot to us. 
She went above and beyond to get our house sold. 
Would always recommend her!  
 
Susan Boxer
 My husband and I met Rhea by chance and were immediately drawn to her to warm and honest approach. It was a no brainer to have her sell our home and to help us find our new home . Rhea works very hard and efficiently and goes above and beyond for her clients! Her knowledge and caring nature made the stress of selling and buying a new home a wonderful experience ! 
:) 
 
Talia Porath and David Zaltzman
Rhea was my agent. I had a thought to sell my house so I called on an old friend she came by the next day with in 2 weeks we had the photos the listing and it was sold, just the thought of going through the process of selling was making us anxious Rhea managed to make it smooth and  effortless from beginning to end.
The best agent!
Louise Cymbalista
Rhea has been an integral part in our decision to buy and sell our last two homes. We are in the process of selling our second home with her and the experience has been exceptional. 

Rhea does everything with the utmost professionalism and is always approachable and helpful. Her experience has helped guide us to make the right decisions and be 100% comfortable with such important decisions in our lives.

We cannot thank you enough or all your hard work and patience! 
Sara and Stuart
We have used Rhea Dichter to purchase and sell our last 2 properties. She is professional, reliable and always has her clients best interest at heart.
-Administraion and Marketing
 
Samantha Brown
We are so pleased and grateful to have worked with Rhea.  We developed a comfort zone immediately, she understood our needs and what type of community we were looking to settle in. It felt like she became our friend as well as our professional real estate agent.  Rhea has also made herself accessible to us for follow-up questions and inquiries on a few occasions.  We have no regrets and have recommended her to many of our friends.  We hope to be in our current home for many years, but if there is any need in the future we would turn to no other realtor.
Alys Geiger and Lawrence Rubenstein
Rhea treated me like family during my brief and efficient search for my first condo. When we first spoke I expressed my needs and desires in a new home and she found me what looked to be the perfect fit. We visited it as well as another close by and I was instantly in love with it. Her help didn't end there, she helped get the deal I needed and everything else I could ask for in a condo, I felt safe and secure. She guided me through the offer, the acceptance, the signing and even my mortgage approval, I couldn't have asked for a better hand!
Thank you Rhea  
Robin Kurtz
As I sit in my 40'C outdoor hot tub with snow gently falling I realize this would not have been possible were it not for the fine efforts of Rhea. 6 months ago we were our condo in Saint-Laurent. Now we are in a fine home, newly built in large part, in NDG.
Selling our condo and buying our new home took about 3 weeks. Although many of the condos up for sale in our building have been languishing for years, ours was sold in a week. Rhea did her homework studying the prices of those that sold and those that didn't and we agreed upon a listing price. Priced rightly and with a little luck it sold almost immediately.
We then started the task of trying to figure out what we wanted. Rhea showed us condos, townhouses and homes in different parts of the city. With her patience and sense of what was right for us we identified "the" house. Another buyer saw our dream house at the same time. Rhea used her skill and ability to think outside the box to convince the seller that the home should be ours. We avoided a bidding war and negotiated terms to everyone's satisfaction.
I asked Rhea to find me a home I could be proud of. She did that and more. We love our new home and have made it our own. We enjoy every day here. Thank you Rhea.
Phil and Janice Fainer
We had the privilege of working with Rhea and couldn't be happier with her service, dedication to our needs and overwhelming concern for her clients. From start to finish she made the process seamless and I would recommend her to anyone that needs the services of a first class real estate professional. It was a pleasure working with her and getting to know her. We now consider her part of the family! 
Jon Reider
I first met Rhea when we were looking to move back to Montreal from Winnipeg with a newborn and toddler. We had moved to Winnipeg on secondment for two years and were looking forward to being back in Montreal.
Having already met with an agent who did not seem to understand my need to see many places at once as I was flying in with my littlest for the weekend with the express purpose of seeing houses, I gave up on them and looked for someone else.
As soon as I first spoke to Rhea, I knew I was in good hands; she really listened to our needs and took the time to send me suggestions that fit with our budget as well as our needs.
On my first trip back to see houses with her I fell in love with what was to be our new home.
It doesn't end there, Rhea promised not only a house, but also assistance in finding the professionals we would need to integrate into our new life. (She even found us a pediatrician; who are like gold dust in Montreal!!!)
When circumstances changed for our family once again Rhea was there and being the sensitive insightful person she is, she found us a lovely new home once again.
She also sold our old house quickly and efficiently, minimizing any discomfort and accompanying us every step of the way.
Rhea always goes that extra step, be it talking to the seller's agent about specific needs or even going to the city to inquire about an issue that "just isn't sitting right with her" (thank you for that btw, I think you saved me a mint there!)
To this day (4 years after our last move) she still helps me find a plumber or an electrician within moments of my call for help!
I cannot recommend Rhea enough, she will not only find you a house (or sell your house), she will find you a home, a community, and one day you may even be lucky enough to count her among your friends!
 
Nicky
Having lost my mother, the next step in my father's life was to sell his condo. At any given time, change is difficult however, this was truly a case of an elderly gentleman letting go of the past and moving forward. Rhea had come very highly recommended but one never knows a person until they "live" with them. With that said, Rhea in her most endearing manner, took the time to clearly explain everything to my father and made it a point of making certain that he understood and was in agreement with all recommendations she suggested. She never waivered from showing the utmost compassion and kindness given the situation and only wanted him to be comfortable with any decisions ultimately being made. In my mind, this was a real testament of what a true professional Rhea was, for it appeared that she was more concerned with his welfare than she was about closing the sale! Far too often, real estate agents are only there to "make the kill" and care little about showing humanity towards their clients.

In my mind, all of the above attributes made working with Rhea an absolute pleasure and I couldn't thank her enough for being "who she was." I would recommend her in a heartbeat and to this day, speak so fondly of her!!
 
Linda
As first time homebuyers we had no idea how much there is to do when buying a house. I thought we find the one we want, negotiate on the price, get a mortgage, and then set a moving date! 
Much to our surprise there was a lot more, however, Rhea prepared us for what was to come and helped us through it. Rhea made us feel comfortable and always gave us all the information we needed and more! 
Without Rhea's hard work and dedication I think we'd still be looking for our first home!
Stacey & Eric
Hi Rhea,

This is just a quick note to let you know how happy we were with your handling of the sale of my mom's condo.  Your guidance of how to price the property and when to put it on the market was invaluable and enabled us to get a very favorable deal.  But perhaps even more importantly,  you were on top of everything and made us feel as if you were handling the sale for your own mother.  You went above and beyond the call of duty in dealing with my mom's building and we know it was your advocacy on her behalf that finally got them to take care of the necessary repairs.

Thanks again for everything!
 
Francee & Howard
It is with confidence that I recommend Rhea Dichter as an experienced agent.
Rhea sold my home quickly and found the condo that I wanted.
All transactions went smoothly.
Rhea told me what to do, and what not to worry about , and she took care of the rest.
Rhea is calm, a true professional, and a pleasure to work with.
 
Jan
My husband and I were pregnant with twins and needed to get out of our condo. While visiting an open house we met Rhea and formed an instant connection. She knew exactly what we were looking for and worked tirelessly day and night to find us our first home. She had such a wealth of knowledge about the properties we visited and a real passion for the job. We genuinely felt how much she cared about finding us the perfect home. She became more then just our agent, she is part of the family.
Bram & Sam
Being a first time homebuyer without an agent was very daunting for us. Even though Rhea was the sellers agent we felt like she was working for us as well, always having our best interests at heart. She was honest, fair, straightforward and made us feel extremely comfortable with our purchase. If you're looking for a real estate agent who has knowledge and integrity then you need to deal with Rhea.
 
Dina & Billy
From the moment I decided to sell my house, Rhea was committed to making it happen. Not only did she display a professional outlook but her sincerity and honesty paved the way.
Her knowledge of the market is not only informative on a business level, but her intuitive skill for the clients both the seller and the potential buyers was most helpful.

The difficult process of selling, negotiating, and finalizing, was simplified and uncomplicated due to Rhea's commitment and support on a business as well as personal level .
 
Robin